Please note: Bellaire Industry is not affiliated with nor has ever been affiliated with Bellaire Skin Cream.
---
Two New Devices Available Soon: (1) Radio Frequency, Auto Injection & Needling System
(2) Portable RF Microneedle device
​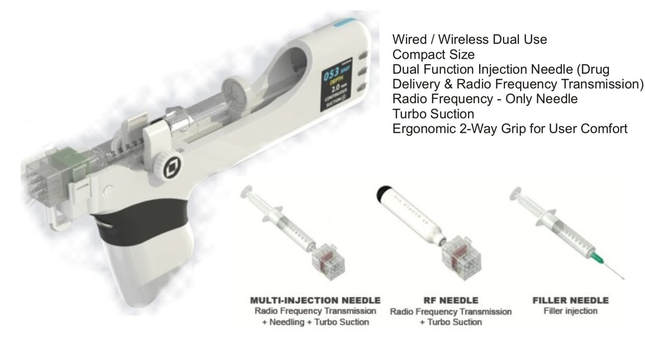 ---
June 2018 New PMU, MTS & Tattoo Device (19 speed level)

---
Handheld microneedle tools
---
New

​PureCle Deluxe - 3D ultrasonic cleanser and massager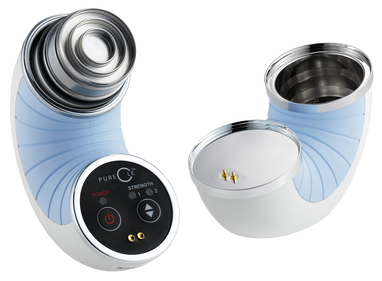 Reviews
I love love the new 3D ultrasound. It certainly works exceptionally well and provides my clients with an amazing cleanse and lift, that continues working for a few hours.

It is really exceptional!!!!!

Thank you again for providing the best products!!

​Heidi
​L.E.
---

​​1P (0.18) Ultra Fine Revo, 1​P (0.4) Long Tapered Liner, and
3R (0.18) Revo needle cartridges are now available.

​0.18 Ultra Fine needle is even smaller than the nano needle cartridges currently on the market.

​Perfect for creating precise hairline strokes.
​
---
Bom iTouch series
microneedle and semi-permanent makeup devices use
Revo
needle cartridges, which are EO sterilized disposable needle cartridges with new patented technology that allow for the adjustment of pigment flow through the needle cartridge. Click on the REVO PMU page for more information.
---
How to spot a fake Digital Pop Deluxe
---
New: An app to check the authenticity of your needle cartridge
There are countless imitation devices and needle cartridges on the market today. Many have copied our products down to the most minute detail. It is important that only genuine Bomtech devices and needle cartridges are used together.

Although it might be tempting to use other needle cartridges with your device, please keep the following in mind:

- Is the needle cartridge EO sterilized? If health inspectors come to your business, are you able to provide the proper certificates regarding sterilization?

- Is the needle cartridge designed to prevent back flow contamination? Once fluid flows into the main body of the pen, the motor becomes corroded and will no longer operate to its highest capacity.

- Other needle cartridges are not designed for Bomtech devices and will nullify Bomtech's safety design and damage the cartridge locking mechanism. It can result in a dangerous situation for both the person operating the device and the client. Over time, this will make placing on needle cartridges very difficult and may cause the cartridge to dislodge during use.
​
New Revo cartridge boxes will now have a hologram that can be scanned for product authenticity
1. Download the app "HiddenTag C.O.P.(히든태그 캅)​" by searching for "hiddentag" in the app store on your phone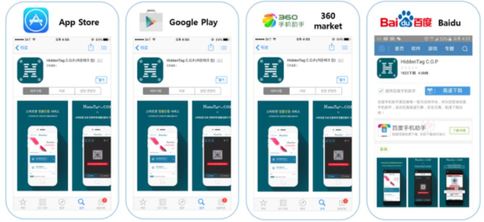 2. Open the app and select "Verify authenticity now"
3. Scan the hologram on the needle cartridge box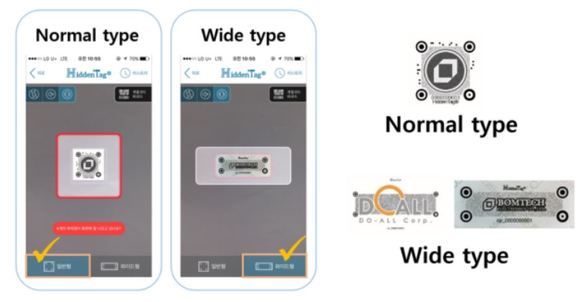 4. Check the screen for one of the following images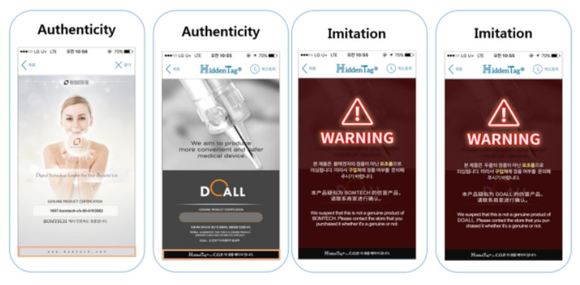 ---